Chair
Thomas Stevens
Swansea University Guides and Scouts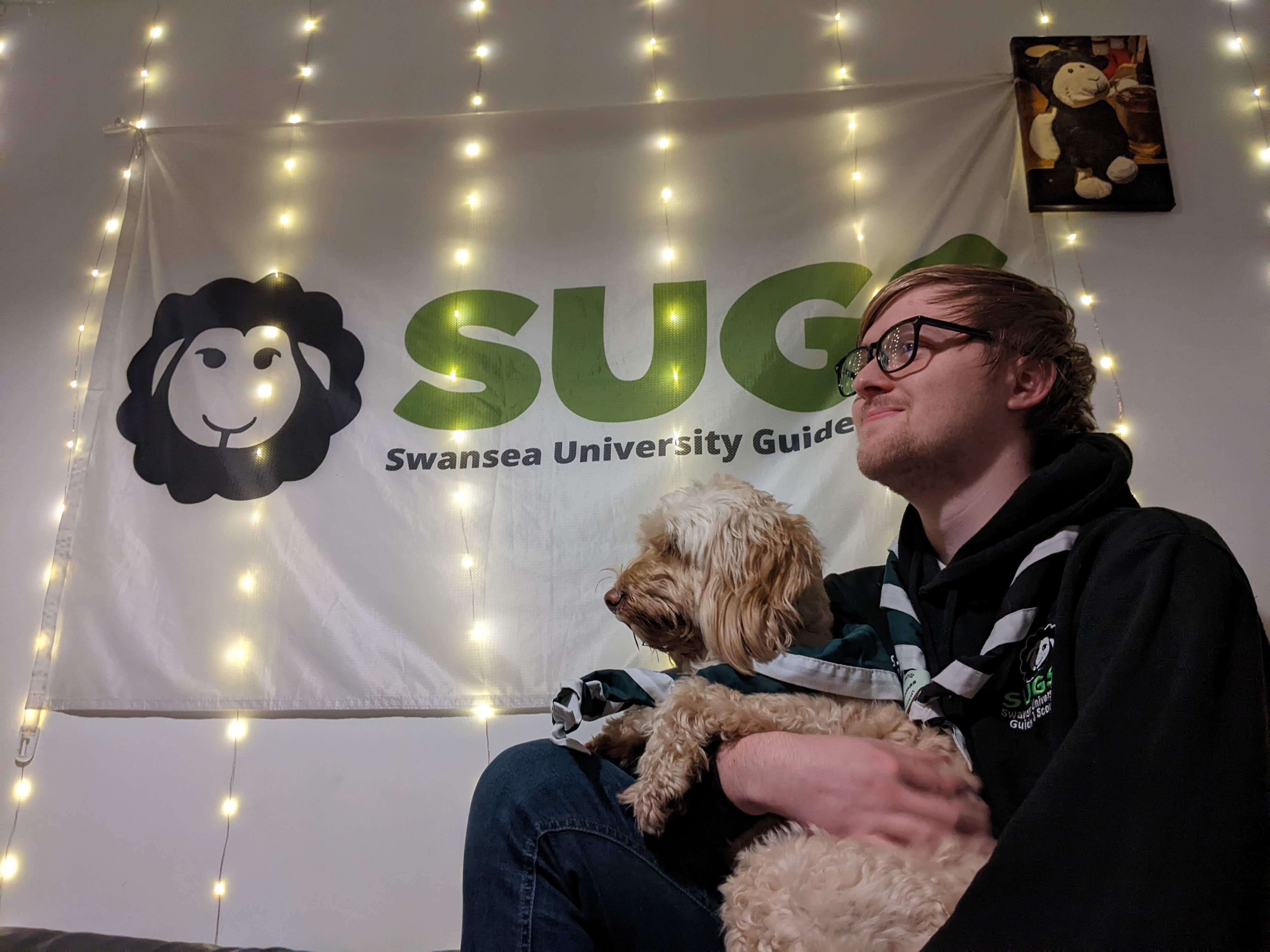 Hello! I'm Thomas, studying Material Science & Engineering (MEng) at Swansea University. You've probably seen me at rallies in a wolf hat, nagging the many freshers of SUGS to do things and actually function!
I've been in SSAGO since I was a fresher in 2017, and since then I've attended every in-person rally, and made some sort of bid at each AGM! From 2018-2020, SUGS have bid to hold a rally (and we're still waiting on Rali Cymru), and last year I bid for this position. What I'm saying here is you've probably seen me make a tit of myself in front of everyone, but I'm also very aware of the inner workings of the voting and democratic mechanisms within SSAGO through experience.
Speaking of Rali Cymru, thanks to being on the Rali committee I'm well aware of the effort required in inter-club committees - experience which would translate to being on team pink. It's made me aware of what works and doesn't work with meeting with people across the country, which will help in organising national exec committee meetings.
On Rali Cymru, I'm Vice-Chair – although that only really entails mainly social media promotion as well as being Ben's Loud Voice™ for talking at to people. This will allow Rali Cymru to have a close connection to the national exec, and won't be able to get away with hiding anything from the exec! (Not that we would, mind you)
I like to think I'm quite involved and dedicated to SSAGO, both at a local and national level. I've made some good friends through getting to know people at rallies, and wish to continue this further as chair. At a local level, I've been SUGS president for the past three years. In this time, our membership has exponentially grown (from fifteen to fifty, now the largest club in SSAGO!) - so I must be doing something right! I've also gotten several members involved in leadership positions within local Scout and Guide groups and troops, building on more local engagements and cooperation between SSAGO and the Scouts / Guides.
Also, I think it's important to demonstrate that what we do is fun. I've made the odd video for SUGS and Rali Cymru to try and help demonstrate this, and the type of people involved in running SSAGO. As chair, I'll lend my full support to the publicity officer to project this vision from a national perspective too.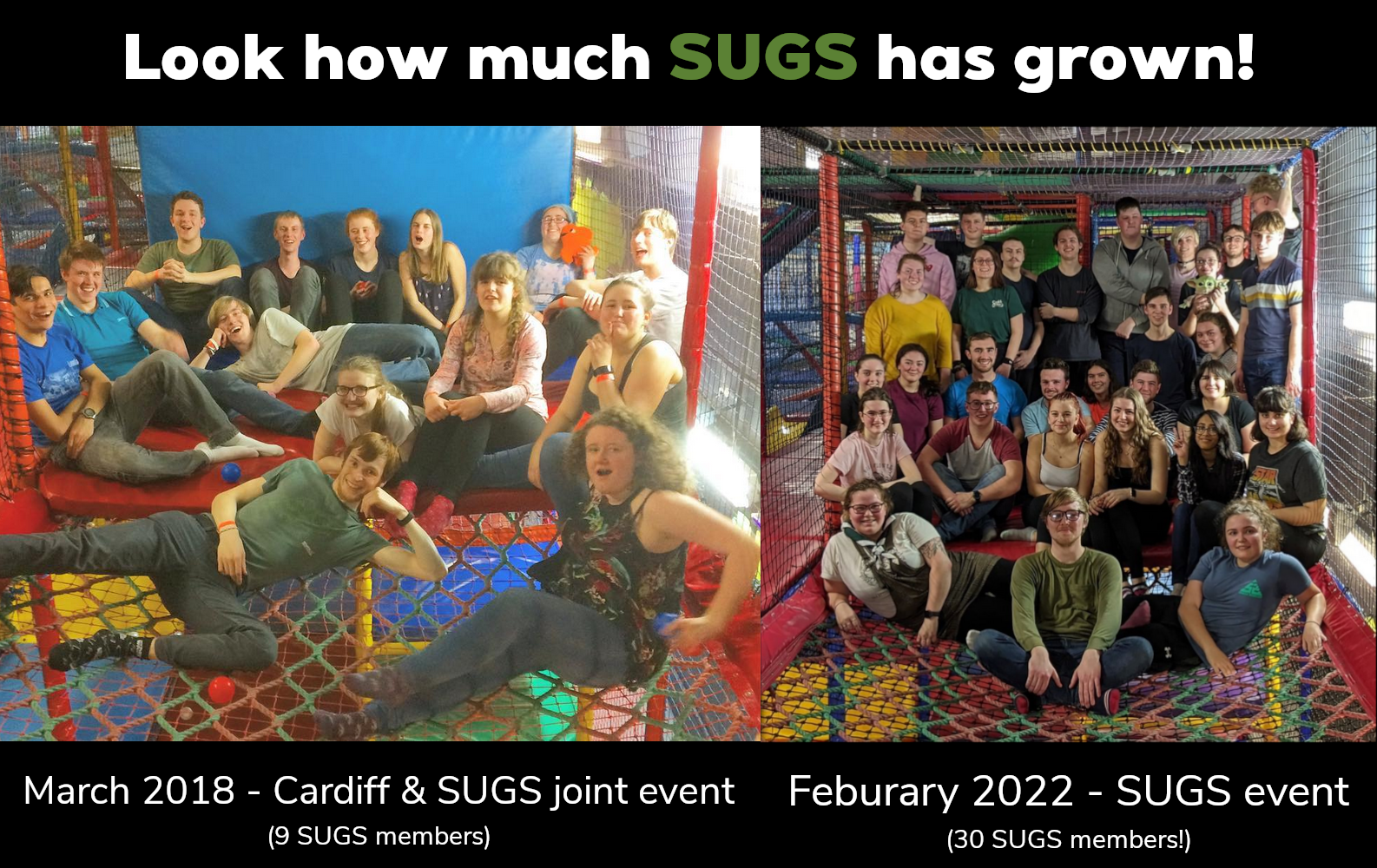 (A look at how SUGS has grown over the past few years, two events at the same venue)
"But Thomas, what do you actually want to do as chair?"
Well, thanks for asking unnamed SSAGO member! I'd like to give SSAGO a strong central point as we (hopefully) emerge from the pandemic. Putting a face to the national exec (which is ironic as I have face blindness) is, in my opinion, very important to a large national organisation such as ourselves. I'll endeavour to be a personal contact point for anyone within the organisation to come to with questions or concerns, and try and sort things quickly and efficiently with empathy; whilst also delegating well to the rest of the exec committee should they have better experience in the matter at hand.
To conclude: I end up taking charge when I'm needed to anyway, so why not jump the gun and make me responsible permanently?